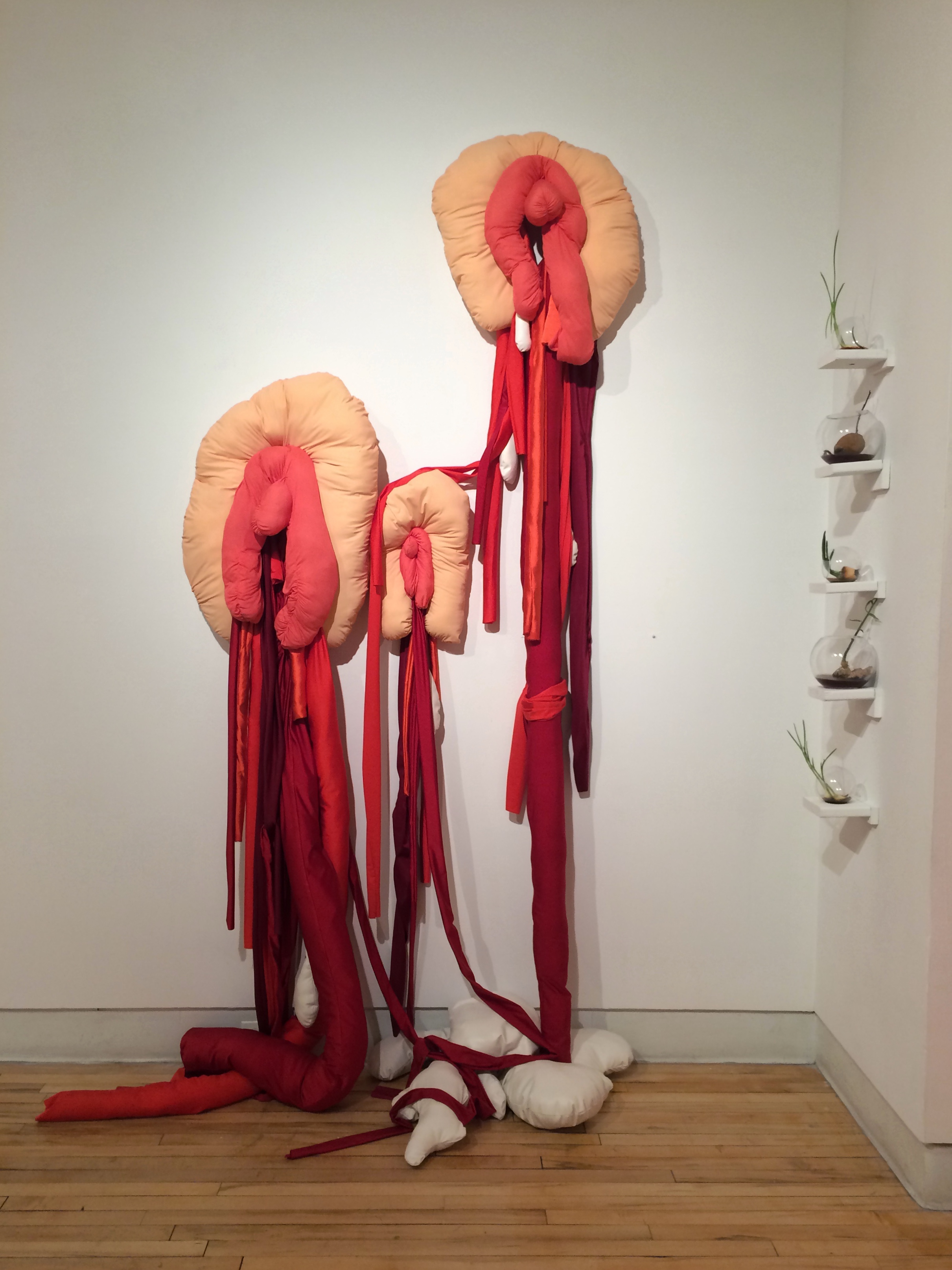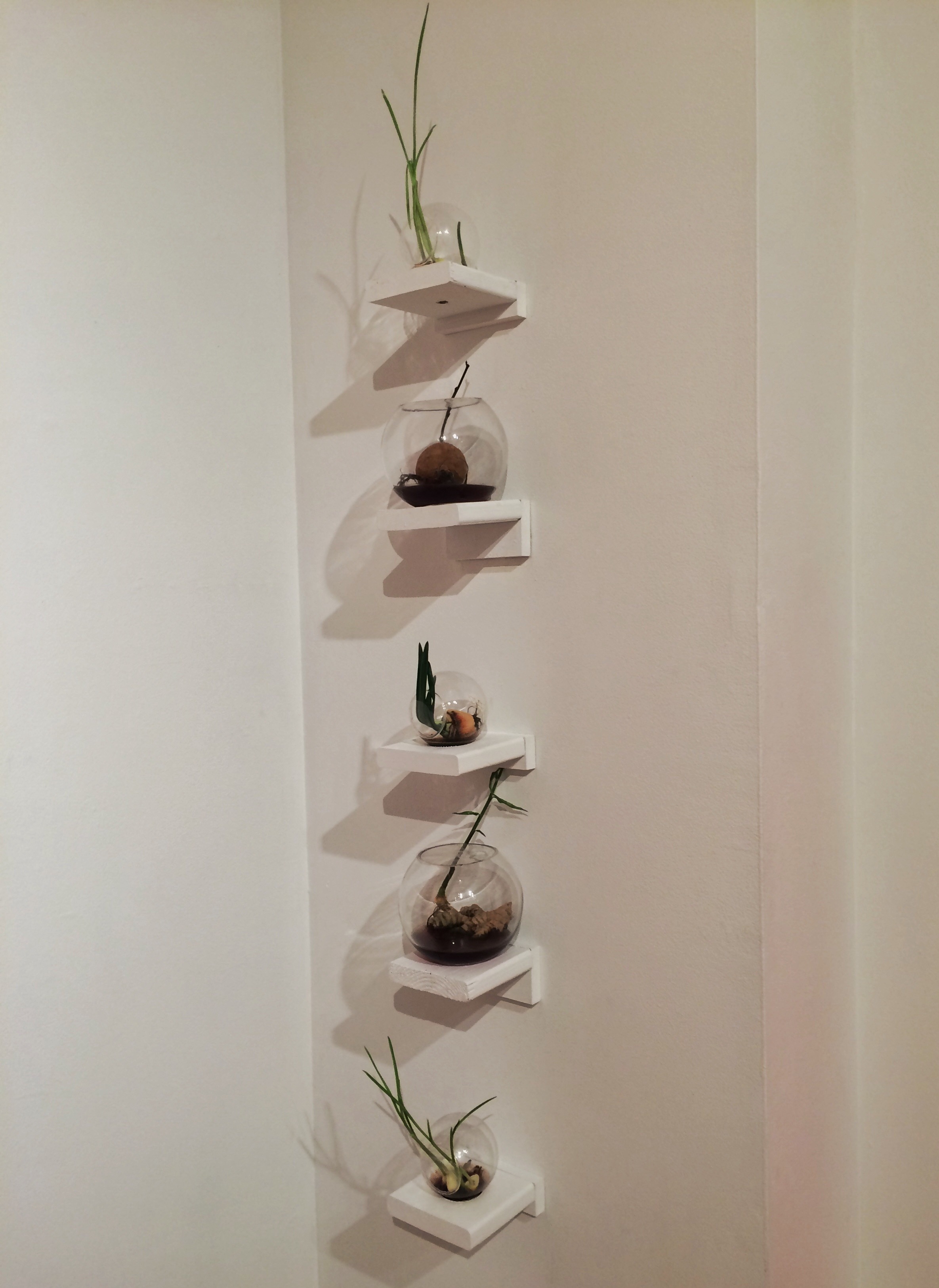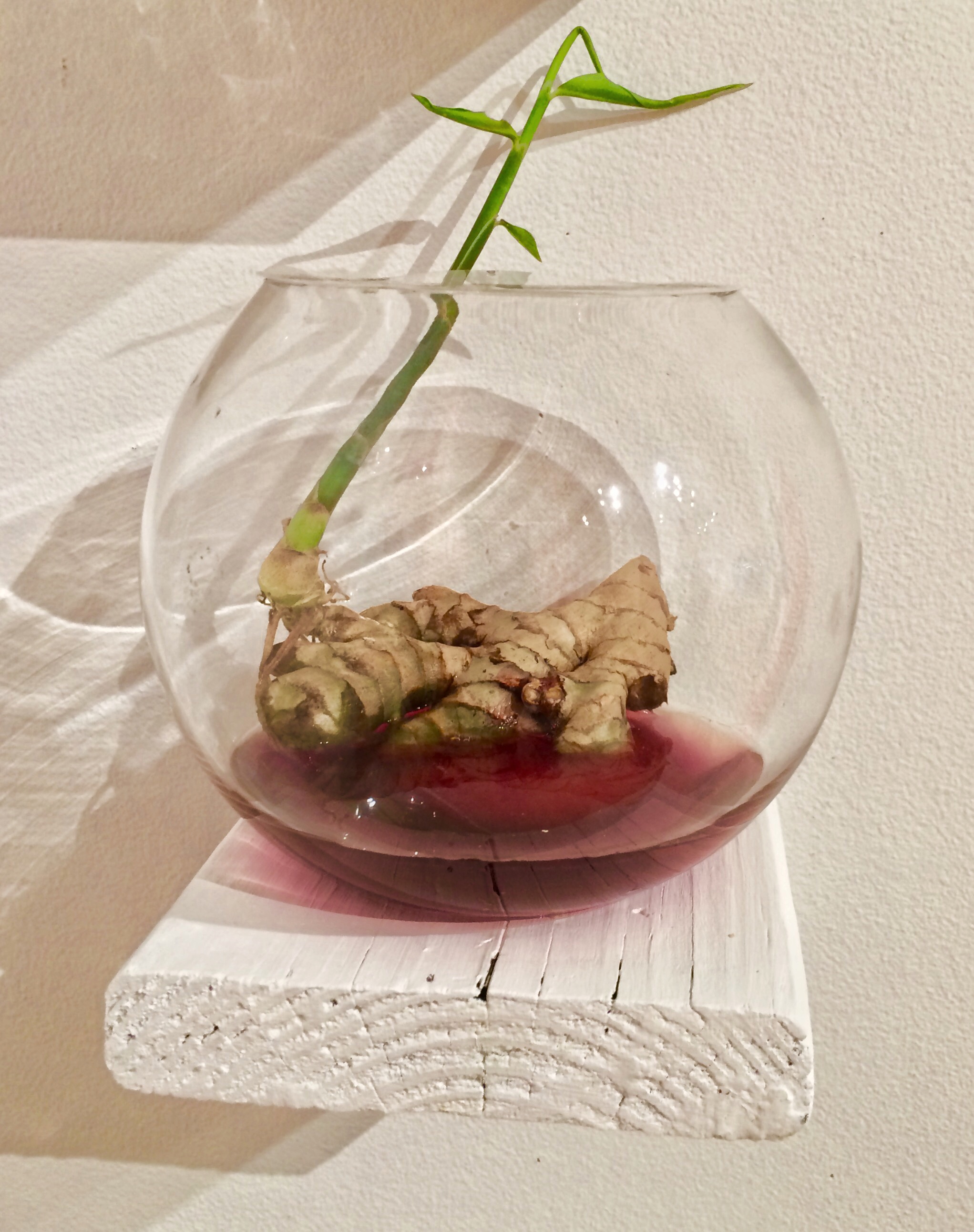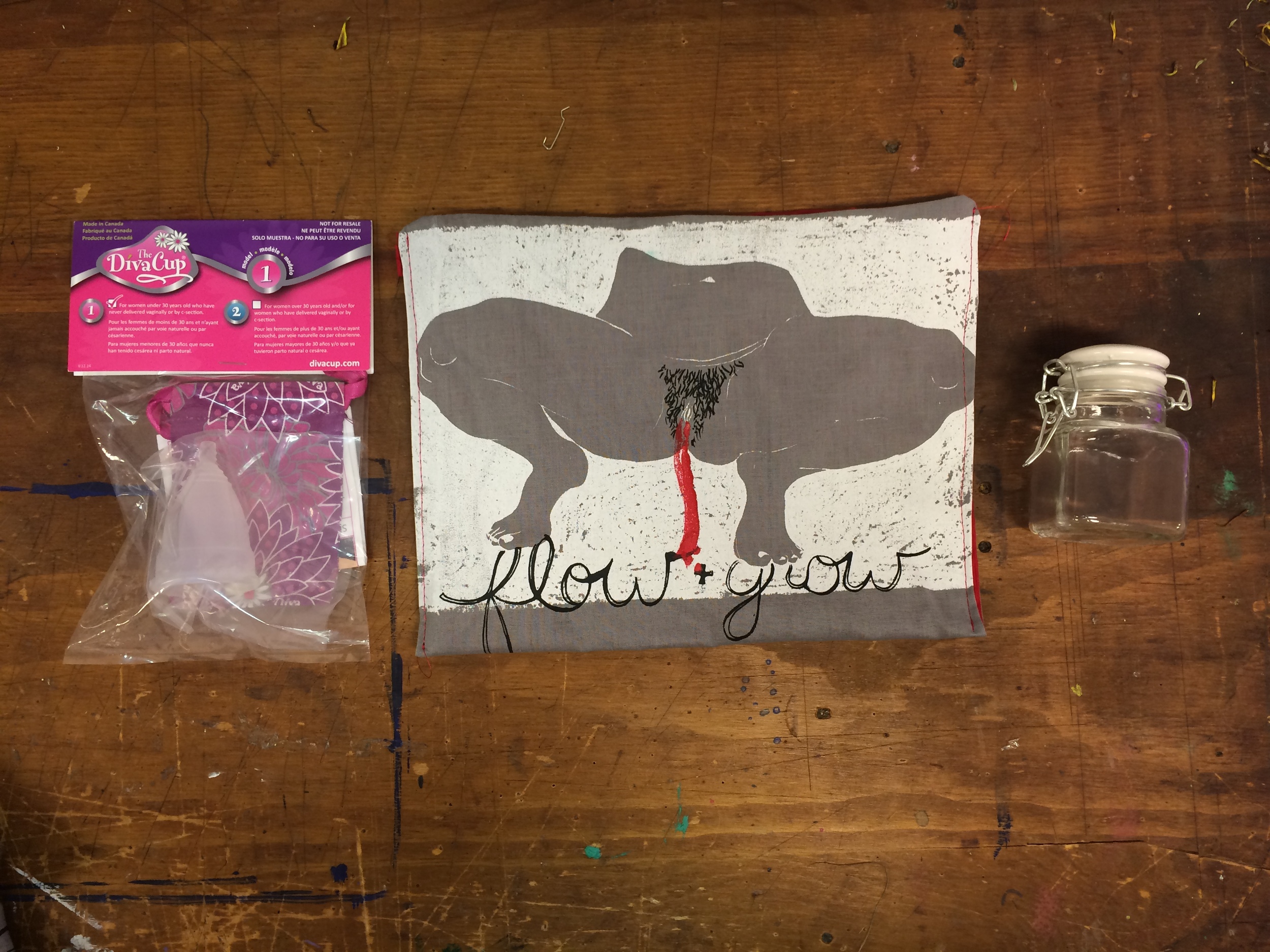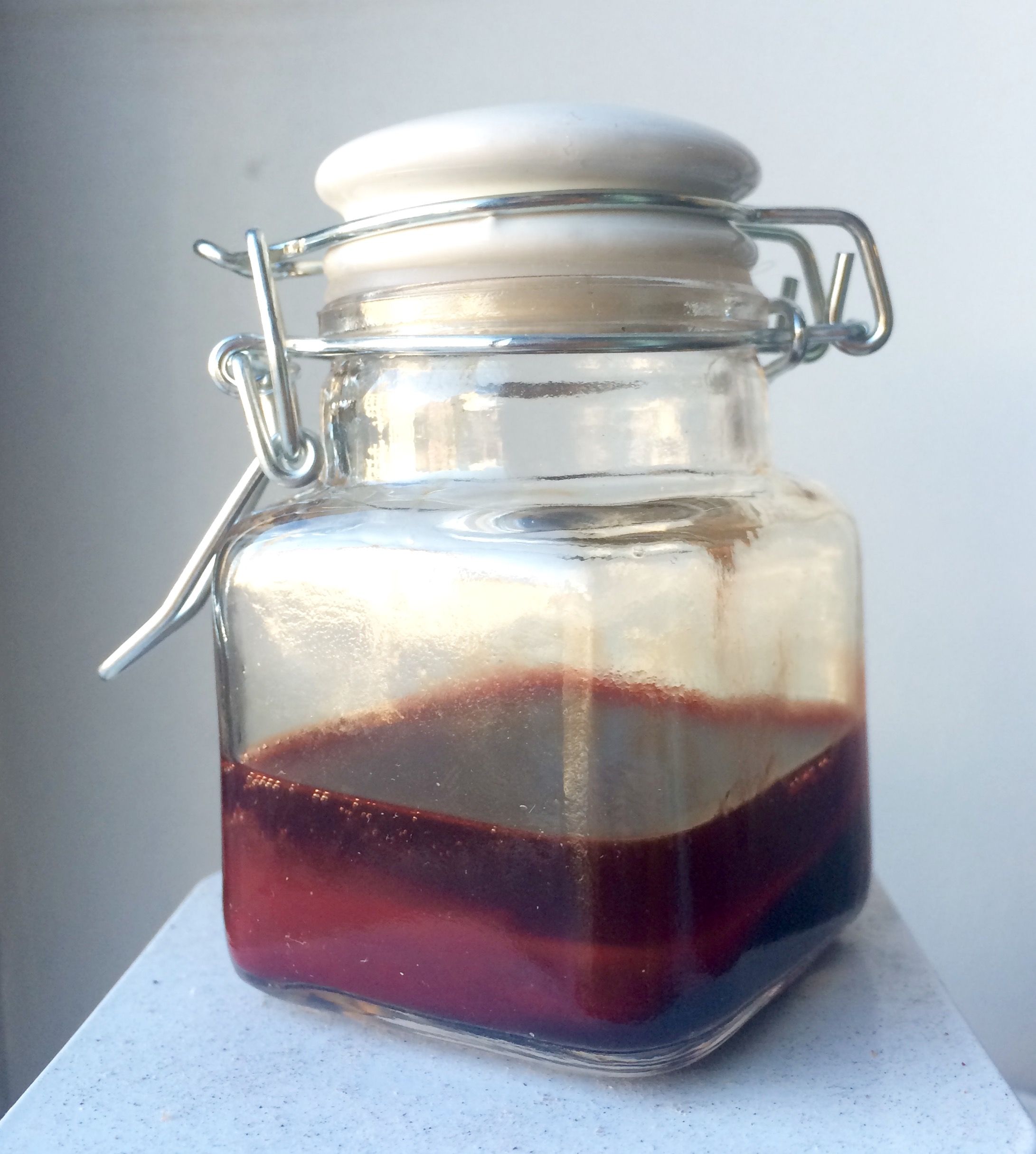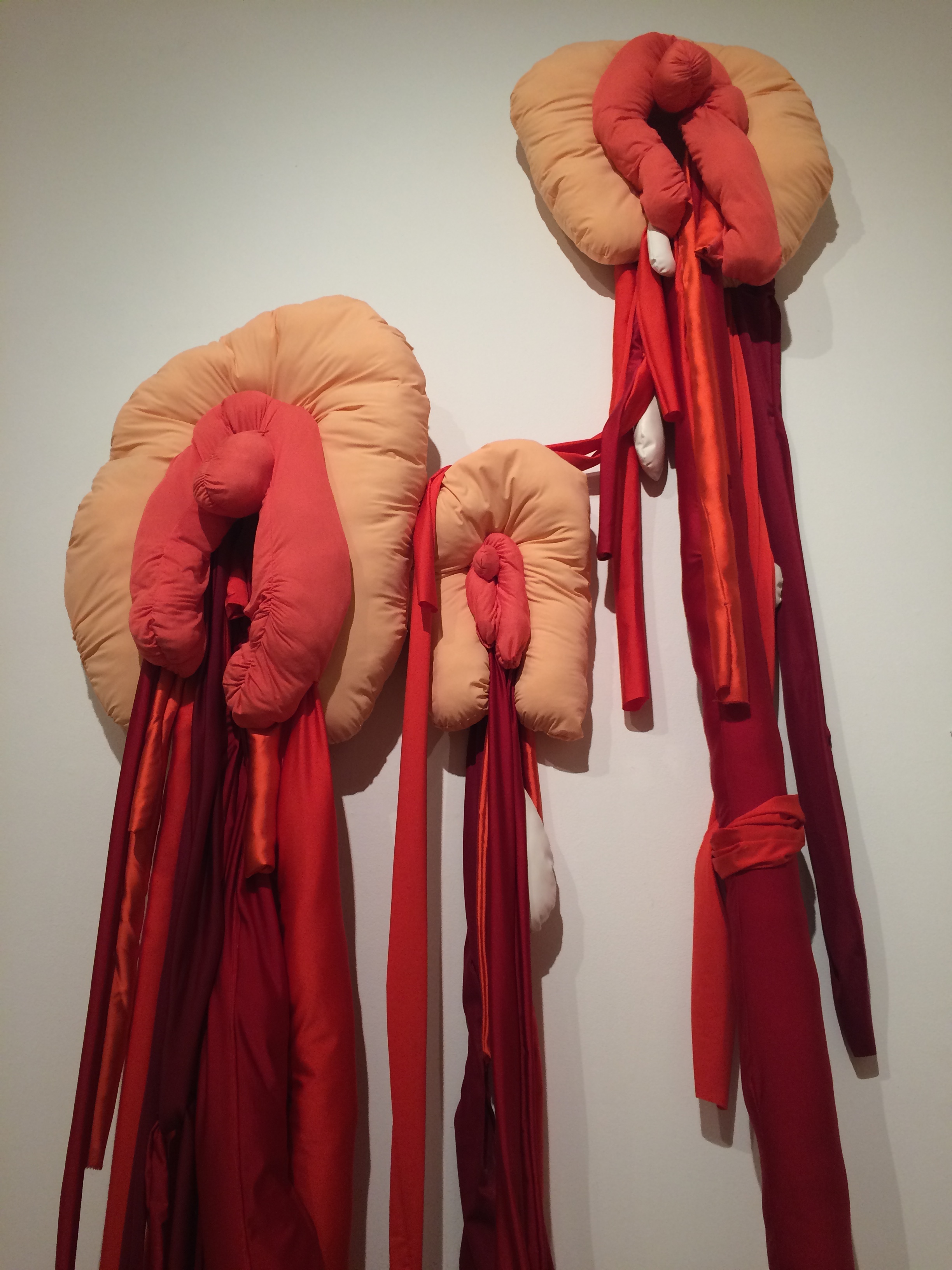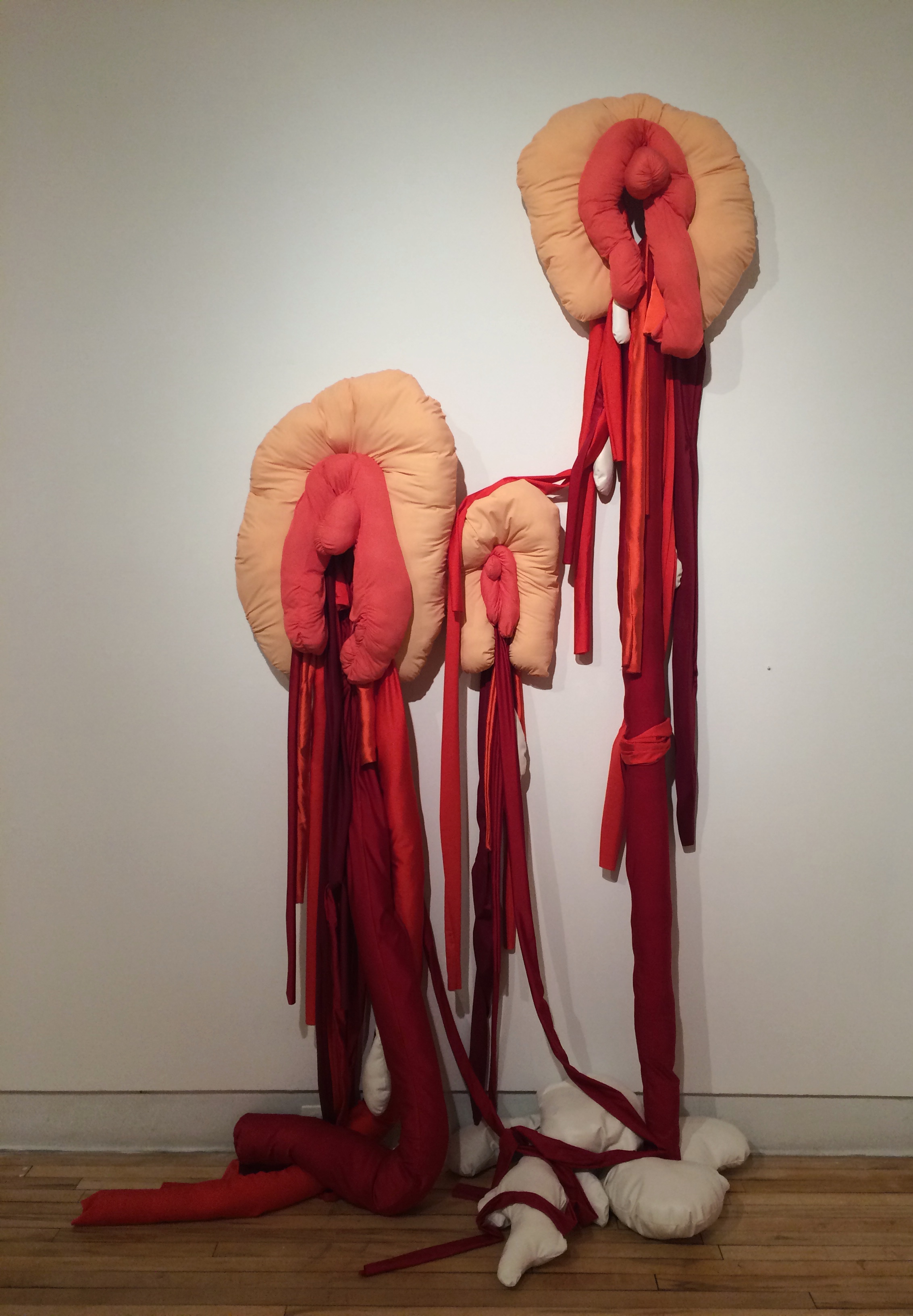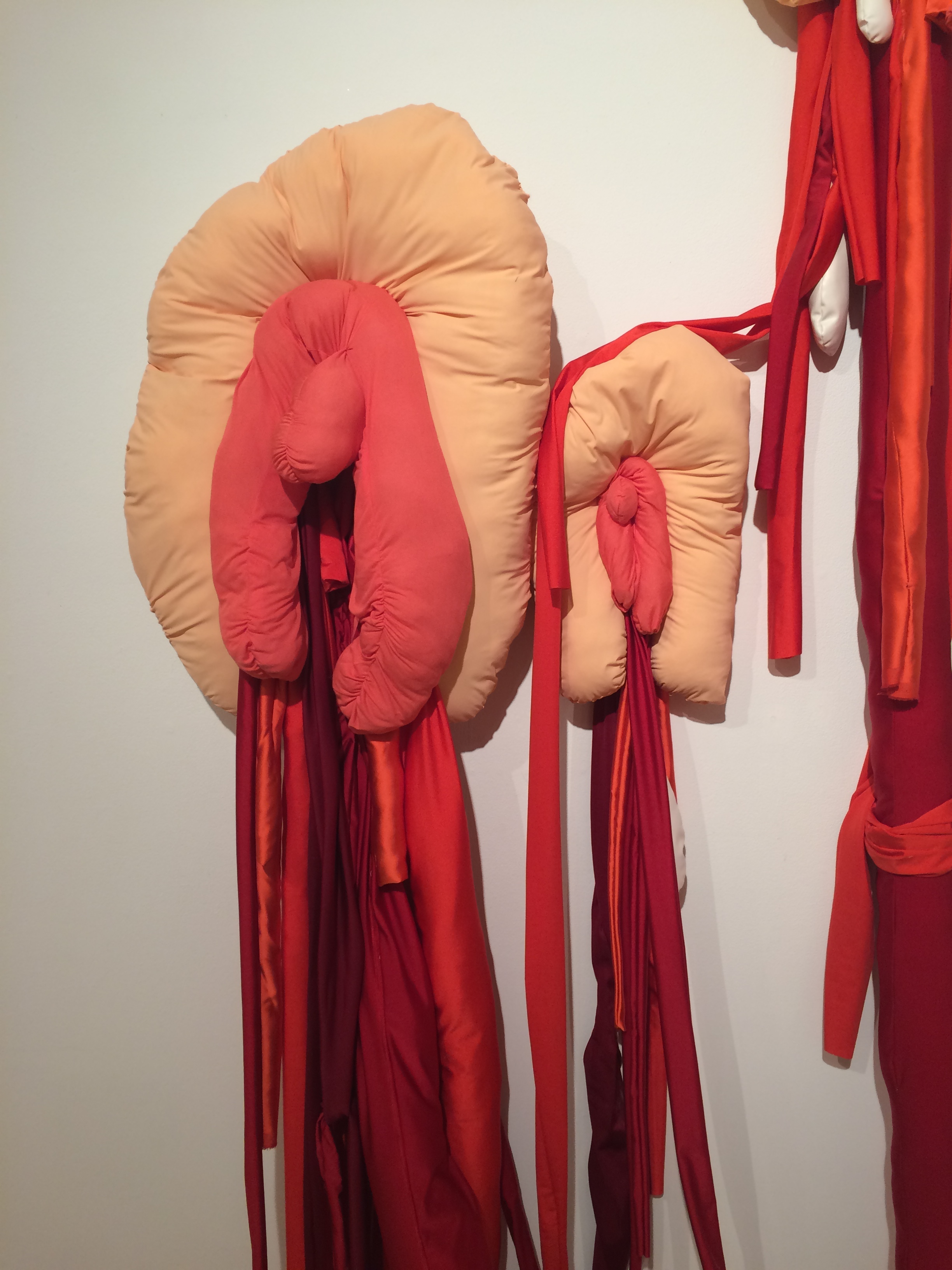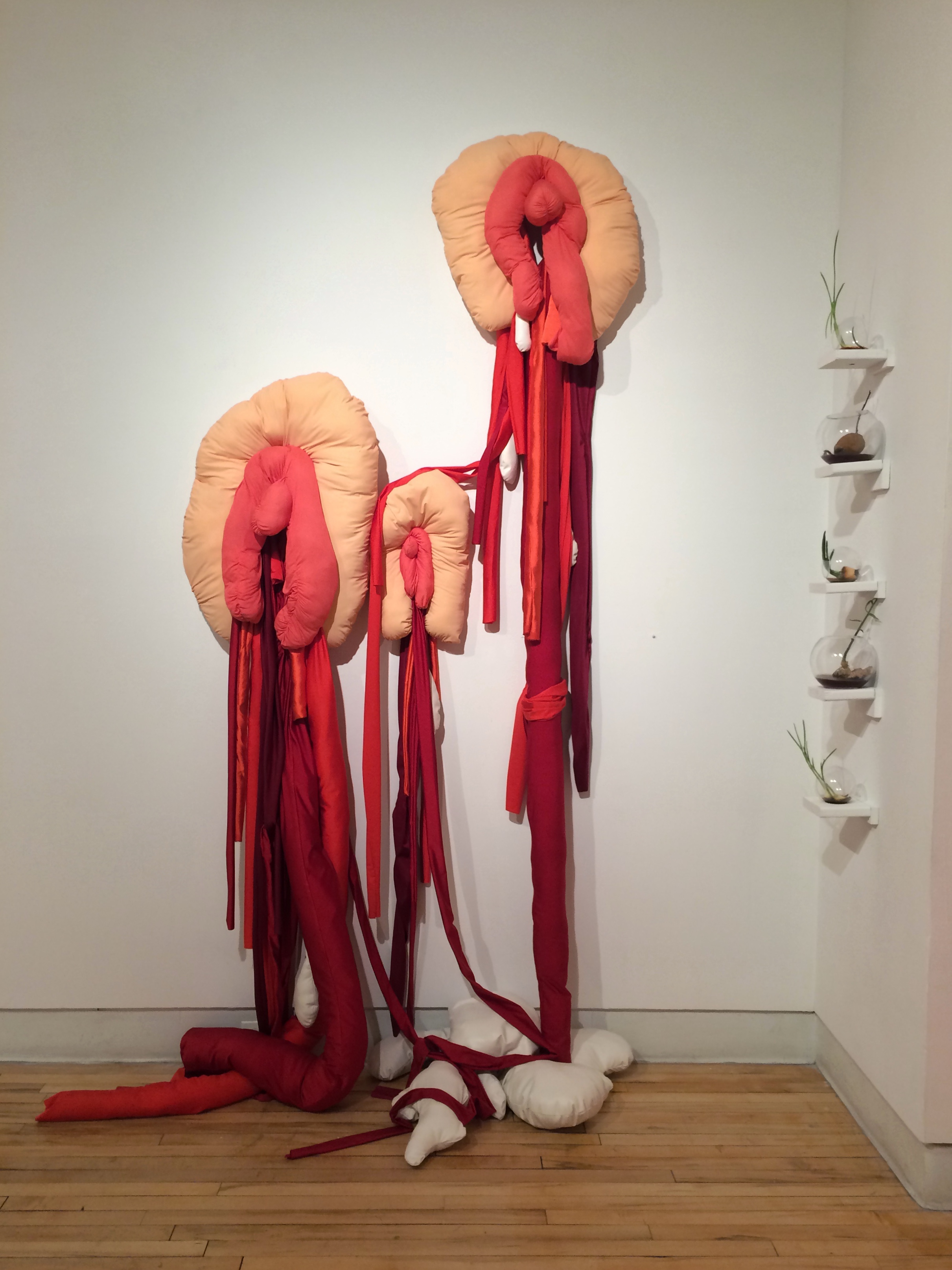 The installation was exhibited during the BFA Visual and Critical Studies Thesis Show in January 2016.
At it's highest, the soft sculpture is approximately ten feet high.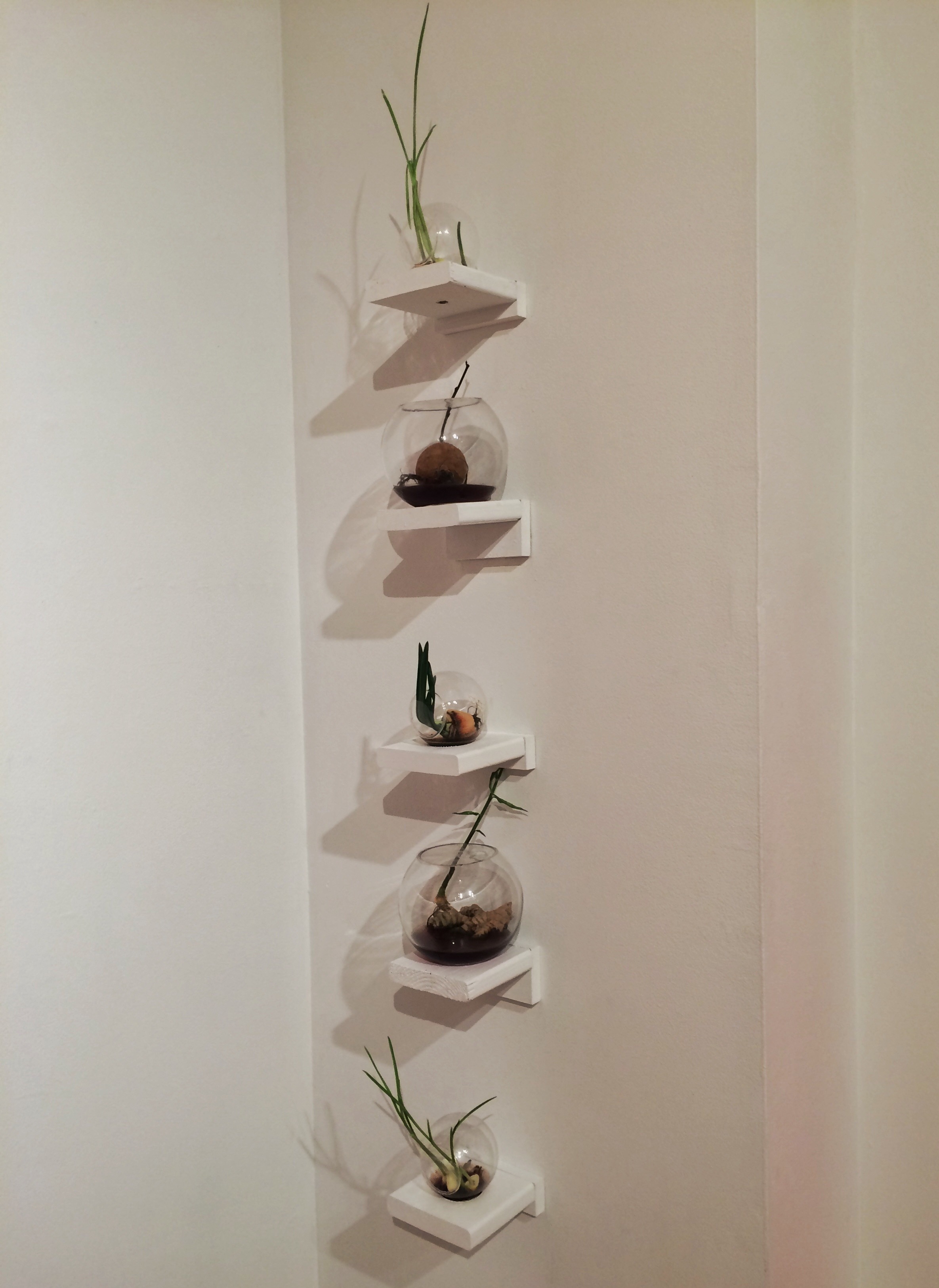 From top to bottom: garlic, sweet potato, onion, ginger, garlic.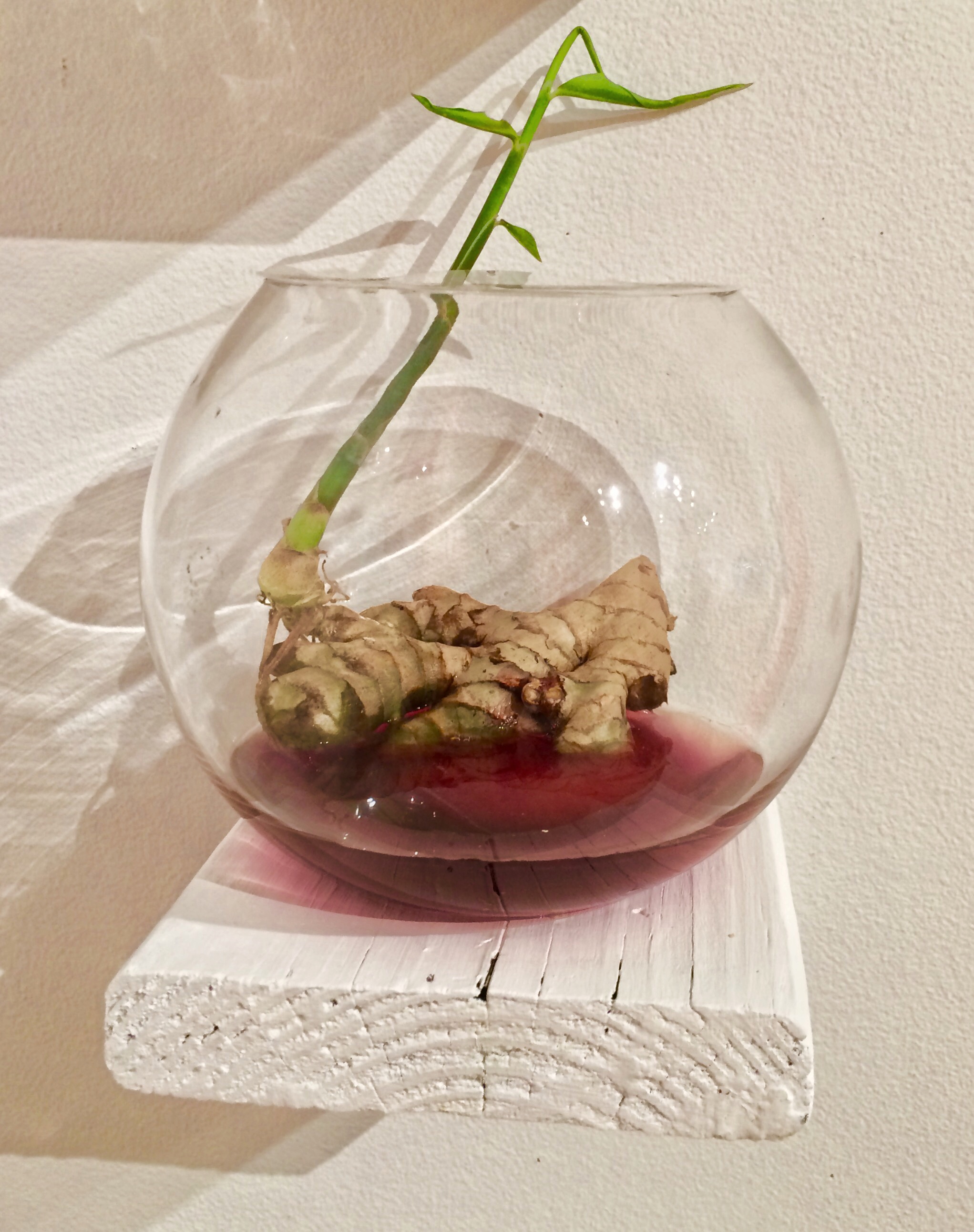 This ginger was thriving in menstrual blood and water during the show.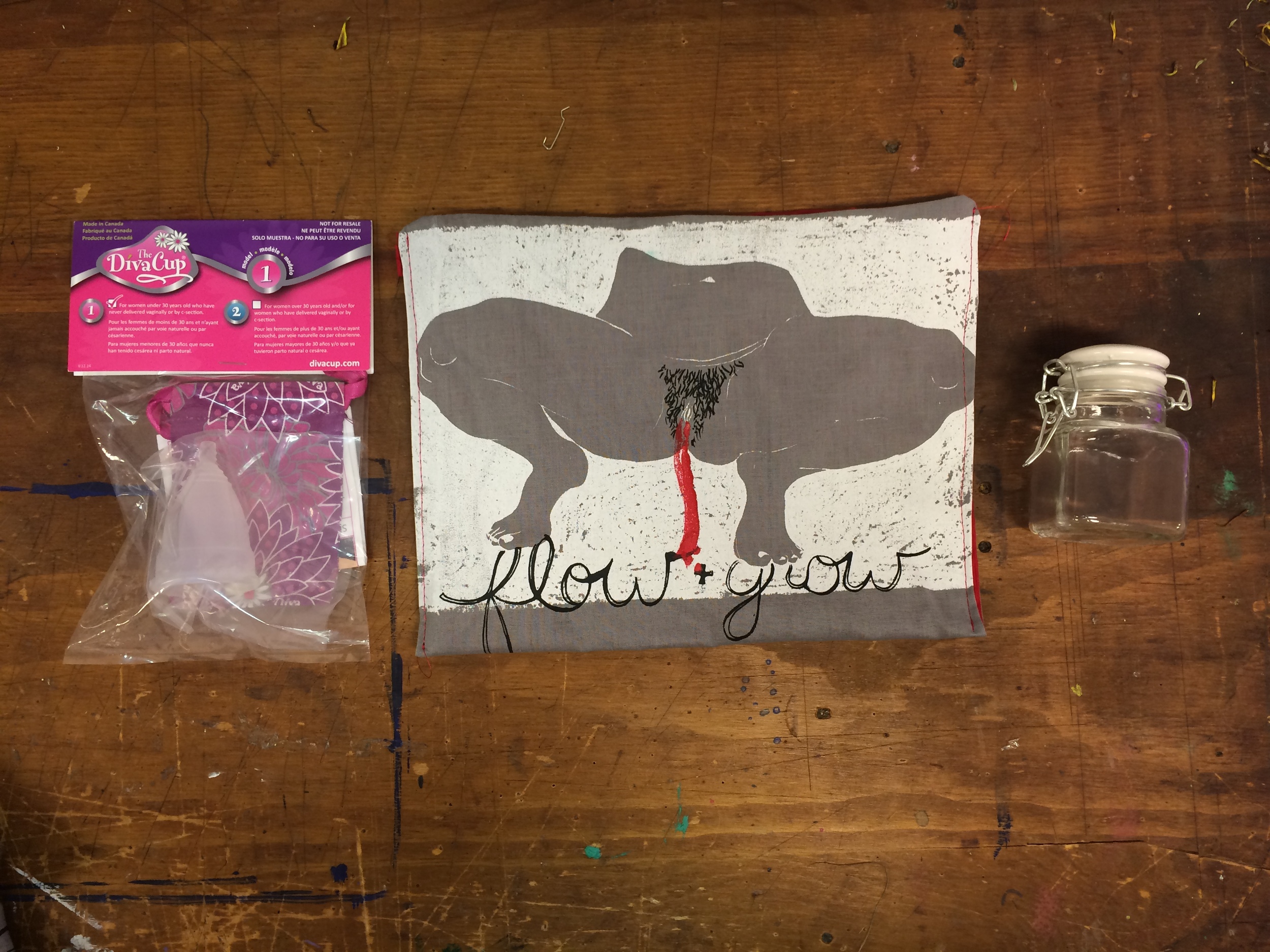 Each kit included a Diva Cup and collection jar inside a handmade pouch.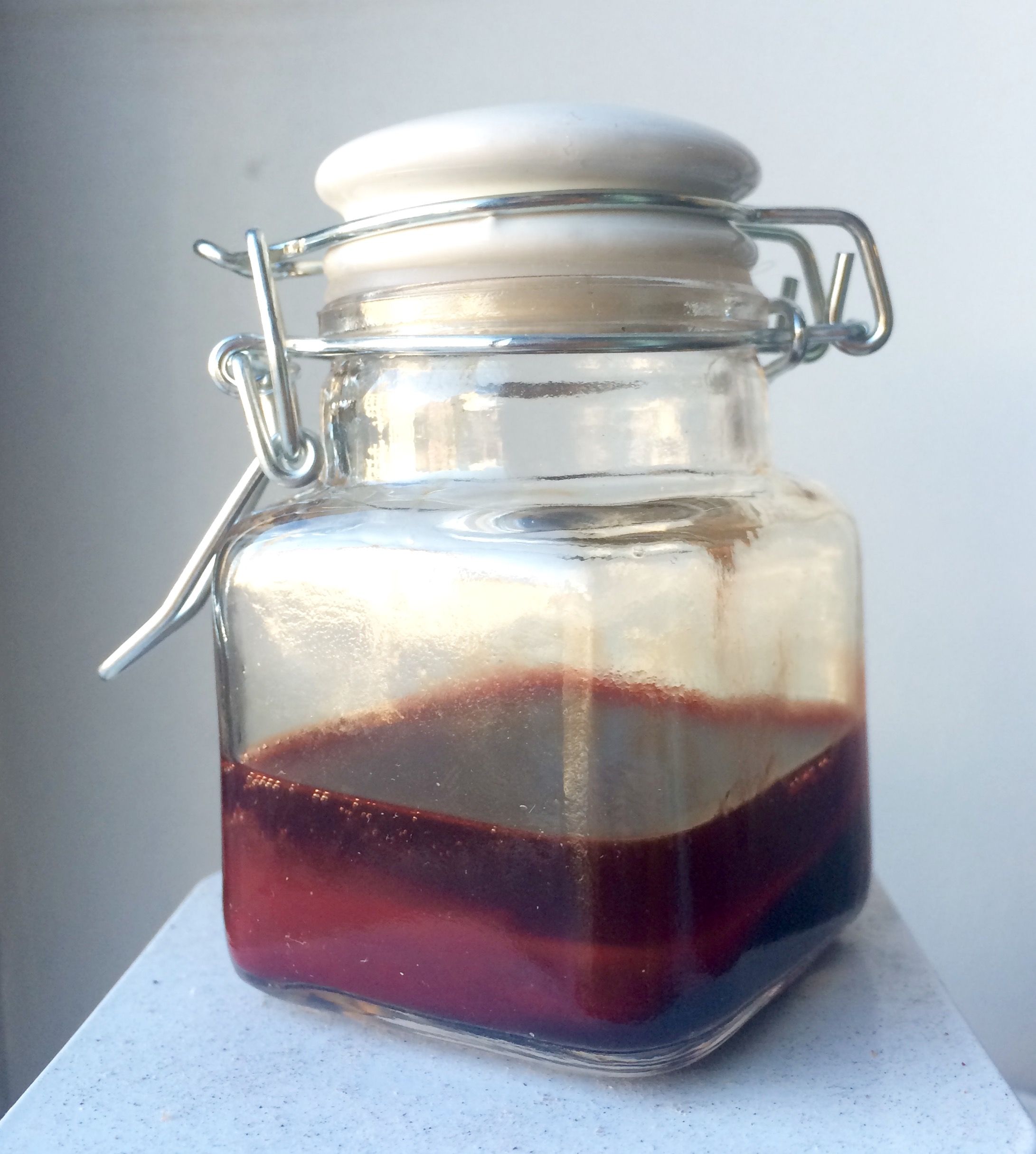 All blood was safely collected and refrigerated until use.